Adding Onto Your Home
Adding onto your home is a great solution for homeowners who want to expand their living space, improve functionality, and increase their property value. There are different types of home additions and important reasons to consider them. We will also talk about the remodeling process of Property Pros – a Muncie, Indiana remodeling company and the benefits of choosing them for your project.
Types of Home Additions
There are several types of home remodeling projects to consider: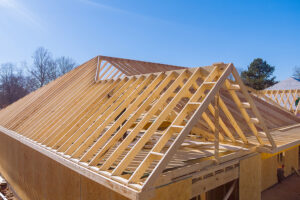 Rooms: This involves adding new rooms like bedrooms, bathrooms, family rooms, or home offices to increase the square footage of your home. It's ideal for growing families, those who work from home and need dedicated office space, or individuals looking for a more spacious living environment for entertaining and hobbies.
Kitchens: A kitchen remodel can transform your existing kitchen into a larger and more functional space or you can build new space to create a kitchen that better serves your needs.
It provides an opportunity to increase storage, install modern appliances, and create an open-concept layout for enhanced entertaining and better workflow for culinary cooking. Revamped kitchen spaces are popular among homeowners who enjoy cooking, hosting gatherings, or upgrading their culinary experience.
Garages: Consider building a garage if you do not have one or building a second garage space for another car or storage of lawn machines and tools. You may also want to convert an existing garage into a different livable space. Garage conversions can be transformed into bedrooms, home offices, gyms, or even depending on zoning laws, separate rental units, offering both functionality and potential income.
Second-Story Additions: If you have limited space on your property, building up instead of out is an option. A second story can be a game-changer. This involves building an entire floor above your existing home or over a part of your home, providing more living space without encroaching on your yard or property.
Reasons to Build Onto Your Home
Here are some of the top reasons why homeowners choose to expand their homes:
Increased Space and Functionality: The need for more space and improved functionality is a primary motivation for home additions. Growing families require more bedrooms, bathrooms, and recreational areas. Home additions allow for customized spaces that meet specific needs and accommodate changing lifestyles.
Enhanced Comfort and Quality of Life:  Increasing comfort levels and improving your overall quality of life is another great reason. Whether it's a larger living room for family gatherings, a well-equipped home office for increased productivity, or a luxurious master suite for relaxation, home additions can transform your living experience and make your home truly personalized.
Increased Property Value: Building onto your home not only benefits you now but also contributes to long-term financial gains. More square footage and desirable features can significantly boost the value of your property. A well-designed and professionally built home addition can attract potential buyers and command a higher sale price if you decide to sell in the future.
Consider Property Pros, a Leading Local Remodeling Company
Designing your home addition is made simple with Property Pros. Located in Muncie, Indiana, they serve communities in and around Muncie. They start by discussing your vision, goals, and budget during an initial consultation. Taking into consideration architectural constraints, they provide insights to optimize your design and increase functionality. Their experienced designers and builders create detailed plans based on your discussions.
Property Pros handles permits and approvals, ensuring compliance with local building codes. With a dedicated project manager overseeing construction, their skilled team ensures high-quality craftsmanship, timely completion, and informed communication along the way.
Property Pros bring expertise, seamless project management, and cost-effectiveness, ultimately making your providing long-term value to your property. By partnering with  Property Pros, you can enjoy the peace of mind that comes with working with a trusted reliable local company.
We'd love to hear from you! Contact us by calling (765)-400-PROS here in Muncie or filling out our online form.