Ways to Enjoy Your Pergola Year-Round
Pergolas are a wonderful addition to any outdoor space, providing shade, beauty, and a comfortable area to relax and entertain. Whether you have a pergola in Muncie, Indiana, or anywhere else, there are numerous ways to enjoy this versatile structure throughout the year. We will explore how you can make the most of your pergola during each of the four seasons: Spring, Summer, Fall, and Winter.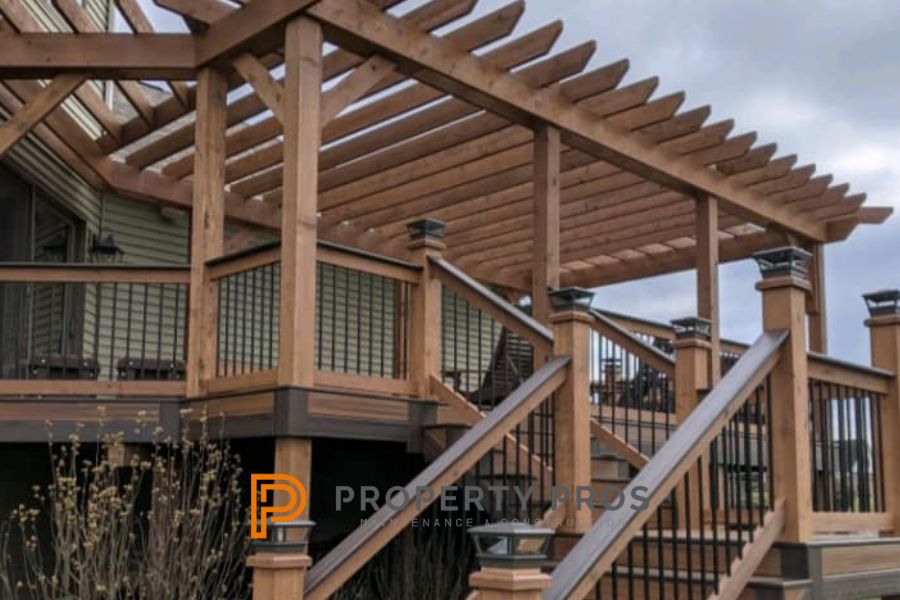 Spring: Embrace the Blooming Beauty
As the weather warms up and nature awakens, your pergola can become a perfect spot to enjoy the beauty of spring. You can enhance the ambiance by adding hanging planters filled with colorful flowers, potted plants along the sides, or even growing climbing vines on the structure itself. Imagine sitting under the pergola, surrounded by blooming flowers, and feeling the gentle breeze.
Summer: Create a Cool Retreat
In the hot summer months, your pergola can provide much-needed shade and relief from the sun's rays. Consider adding retractable canopies or installing outdoor curtains to provide shade when needed. You can also incorporate a misting system or outdoor fans to keep the area cool and comfortable. With the right setup, your pergola can become an oasis for outdoor dining, entertaining guests, or simply enjoying a good book on a hot summer day.
Fall: Embrace the Colors of Autumn
As the leaves change color and the air becomes crisp, your pergola can be transformed into a cozy and inviting space. Decorate your pergola with autumn-themed elements such as pumpkins, hay bales, and fall foliage. Consider adding string lights or lanterns to create a warm and inviting atmosphere for evening gatherings. With a fire pit or outdoor heater, you can also extend the usability of your pergola well into the cooler fall evenings.
Winter: Stay Cozy and Protected
Even during the winter months, your pergola can be enjoyed with a few adjustments. Consider installing clear vinyl curtains or removable panels to create a windbreak and protect against the elements. You can also add outdoor heaters or a fire pit to keep the area warm and cozy. By adding comfortable seating, blankets, and some festive decorations, you can create a winter wonderland under your pergola.
A pergola is not just a seasonal structure; it can be enjoyed throughout the year with a few simple modifications. By embracing the blooming beauty of spring, creating a cool retreat for summer, embracing the colors of autumn, and staying cozy and protected in winter, you can make the most of your pergola regardless of the season.
In Muncie, Indiana, Property Pros is your go-to general contractor for all your pergola needs. Our team of construction professionals can help you design and build a pergola that suits your style and preferences, ensuring that you can enjoy it year-round. Contact us by calling (765)-400-PROS or filling out our online form to get started on creating your dream pergola in Muncie.